Hi! Let us get to know each other.
A lot has happened in our company and in our lives over the last 7 years. During this time we have matured, achieved successes but also felt the bitter taste of defeat. We found our own identity, which we hid under the motto #GrowWithUs. We want to introduce ourselves to you and invite you for a space flight.
Robert Stolarczyk
CEO, PromoTraffic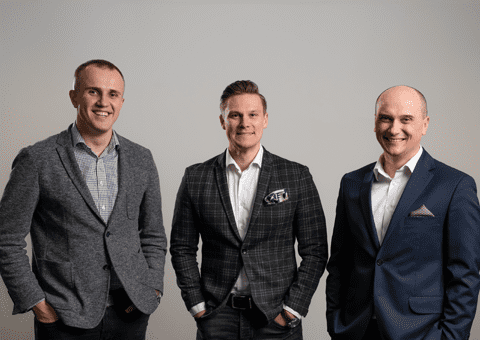 Google Premier Partner Awards 2017
Finalista w kategorii Growing Business Online Innovation
Europan Search Awards
Finalista w kategorii Best PPC Campaign i Best Small PPC Agency
Ekomersy 2017
II miejsce w kategorii "Najlepsza agencja wspierająca generowanie sprzedaży"
Google Premier Partner
Należymy do 2% najlepszych partnerów Google na świecie
Raport Agencje Interaktywne 2017
Najlepiej oceniona przez własnych klientów agencja SEO/SEM
Timeline
02/2012
Foundation of Seocrats company
1/2013
Our team is already made up of 10 experts
5/2013
We provide 50 clients with our services
6/2014
We undergo rebranding and from now on we are Promotraffic
7/2014
The team grows to 20 employees who support 100 clients!
11/2015
Google appreciates our development with the Rising Stars certificate
1/2017
Advertising expenses of our clients increase to PLN 1 000 000 per quarter
4/2017
We are the only Polish agency to be nominated for the European Search Awards 2017 in the Best PPC Campaign category
5/2017
Michał Smajek and Krystian Kucharski join the Management Board of the company
6/2017
We are the best SEO/SEM agency rated by our clients in the ranking MM Poland 2017
7/2017
As one of 11 Polish agencies we are nominated in the Growing Business Innovation category as part of the Google Premier Partners Awards
11/2017
We are ranked second-best in the category of the Best Agency supporting the generation of sales as part of Ekomersy 2017
4/2018
We receive 2 nominations in the European Search Awards 2018 in the category Best Small PPC Agency and Best PPC Campaign
5/2018
We receive a nomination in the Digital Marketing SEM category as part of the Golden Arrow
7/2018
We receive two nominations in the Google Premier Partner Awards as part of the Shopping Innovation category
12/2018
Our team grows to 35 persons; we provide services for more than 100 clients. The year ends up with 8,000,000 revenue.
4/2019
We are the second-most nominated agency in Poland (6 nominations) as part of the European Search Awards. We were nominated in the following categories: Best local campaign, Best use of search, Best low budget campaign, Best integrated Campaign, Best Pan European Campaign, Best innovative Campaign.
6/2019
We take the first place in the "e-commerce campaign" category as part of SEM KRK and the second place in the "Google Ads campaign" category.
7/2019
The #GrowWithUs approach is appreciated by customers in the report "Interactive Agencies" carried out by MMPolska.
9/2019
We are successful with our participation in the Google CEE Elevator program aimed at the best and most prospective SEM agencies from the CEE region
10/2019
As many as two our teams take part in a charity run - PKO Marathon
11/2019
Along with our key clients we take part in the next edition of Google CxO Academy. This time we visit Paris to learn digital marketing from the best INSEAD Business School experts
12/2019
We are organizing the first official edition of Ecommerce Export Summit by Promotraffic. The event is dedicated to e-commerce business that is really thinking about starting sales on foreign markets or has already been involved in them.
12/2019
During company's Christmas Eve we celebrate a great year. In 2019, our clients spent more than 25 million PLN on advertising with us, achieving over 300 million PLN in revenue. Our team was expanded to 45 people. We have already implemented advertising campaigns in over 40 markets and our revenue for 2019 exceeded PLN 11 million.
2/2020
In co-operation with Facebook Polska we organize Promotraffic&Facebook E-commerce Event - branding and performance on Facebook, which turns out to be a great success
Find out how we can help you. Contact us or fill out a brief.
Contact us
+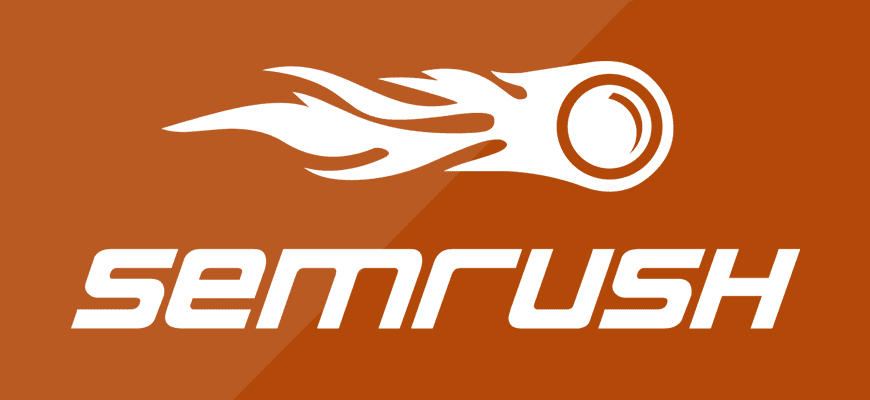 +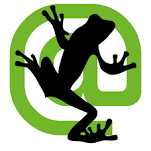 +

+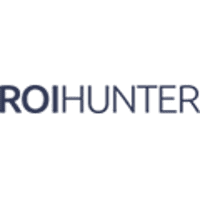 +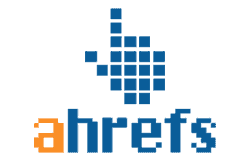 +
Whoop! for Google Shopping
It is a tool that changes rates on selected products every day, thanks to prediction models, in order to increase sales while increasing ROAS. It responds in real time to actions of competitors. Due to connection via API, CPC rate changes can reach up to 20 000 per day.
By launching intelligent product campaigns we increase the number of products displayed in PLA. This number increased from 50% to even 100% by scaling up each e-commerce.
SEMRush
SEMrush is a very popular tool for improving SEO work, especially on foreign markets. Internal algorithms help us analyze visibility, keywords and competition, even on paid Google Ads or PLA channels.
Screaming Frog
Screaming Frog SEO Spider is a very helpful tool in technical analysis of the service and as part of preparation of SEO audit. It allows to quickly diagnose weaknesses of the service and make proper decisions based on collected data.
Senuto
Senuto allows for precise analysis and monitoring of visibility based on the largest keyword database in Poland. Senuto is also used for keyword analysis and content planning based on the idea of Topical Autorithy.
Senuto
Senuto allows for precise analysis and monitoring of visibility based on the largest keyword database in Poland. Senuto is also used for keyword analysis and content planning based on the idea of Topical Autorithy.
Ahrefs
It is a tool for analysing and monitoring links that lead to the website. Big data and speed of discovering new links is the key to success in SEO. Thanks to the Content Explorer section it is a perfect supplement to our keyword analysis process - Keyword Discovery.
How is the process?
Meeting
Brief
Offer
Final terms and conditions
Kick Off
#GrowWithUs
It all starts with a conversation. To solve your digital marketing problems we need to know your business really well. We are interested in who your good customer is, what the seasonal character in your industry looks like, what your margin on products is and who you are competing with.
As a result of the first meeting we construct a brief, which serves as a compass in the process of selecting the best and most suitable strategies, tools and products for you. At this stage we also set our first goals.
The time has come to present you the first effects of our work. We will do our best to ensure that the offer responds to the brief, i.e. creates the maximum chance to achieve the goals we set ourselves in the current situation of your business.
We realize that choosing a long-term partner as part of such key issues as digital marketing is a complicated process. Therefore, you can expect reasonable flexibility from us during setting details of our cooperation in the area of payments, goals, reporting, communication.
A very important moment is coming. It is the first time you have met a team that will work for you. You can be sure that we will insist on a meeting in your company to get a maximum sense of your business. We focus on strong and long-term relationships; that is why it is so important for us to get to know each other face to face, set standards for reporting, communication, setting goals, and responsibility for both sides.
Finally, there comes a time when we can put our technology-driven strategies into practice. There is no need to deceive yourself that the process of optimizing and scaling up your online business is usually a marathon, not a sprint. We know that business is a long-term game but we do not forget about daily and weekly KPIs.
Meet our team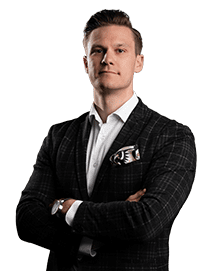 Robert Stolarczyk
CEO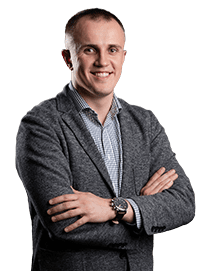 Krystian Kucharski
Wiceprezes, Performance Director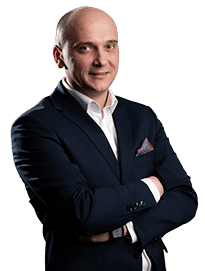 Michał Smajek
Wiceprezes, Client Service Director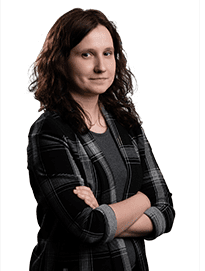 Magdalena Majewska
Head of PPC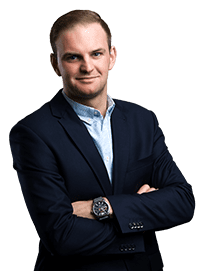 Michał Gwóźdź
Head of SEO Development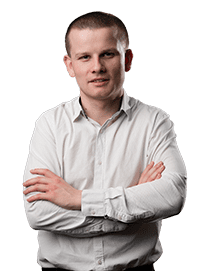 Karol Wójcik
Head of SEO Operations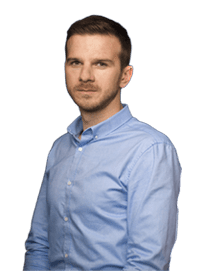 Grzegorz Maliszewski
Head of Business Development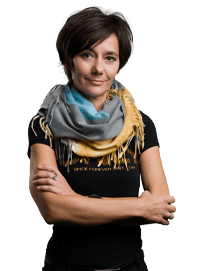 Agnieszka Duliban-Rokita
HR Business Partner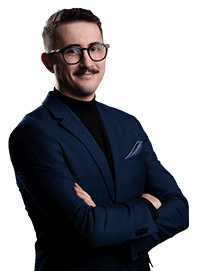 Marcin Piątek
E-commerce Consultant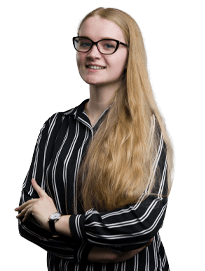 Tetiana Temruk
E-commerce Manager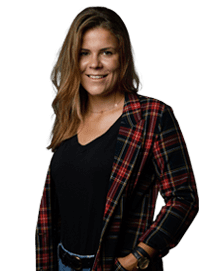 Klaudia Sura
Customer Success Specialist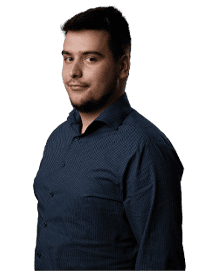 Michał Feluś
Customer Success Executive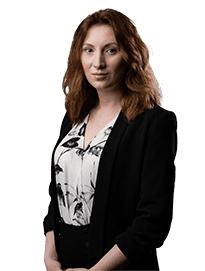 Katarzyna Świgost
PPC Expert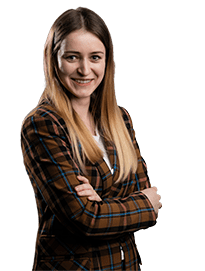 Aneta Piętoń
PPC Expert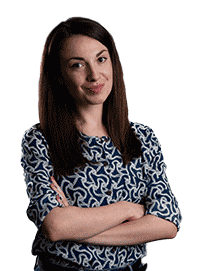 Anna Szyszka
PPC Specialist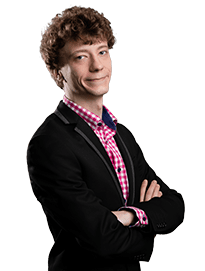 Kamil Kazanowski
PPC Specialist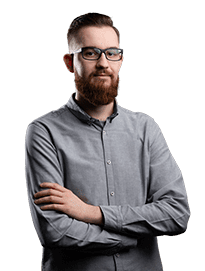 Kamil Kocik
PPC Specialist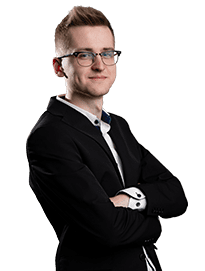 Sebastian Budacz
PPC Specialist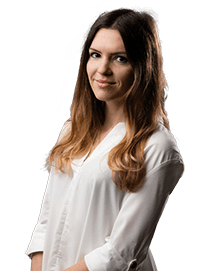 Magdalena Rozwadowska
PPC Specialist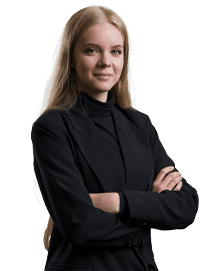 Katarzyna Walczak
PPC Executive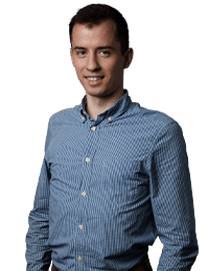 Mateusz Kochman
PPC Executive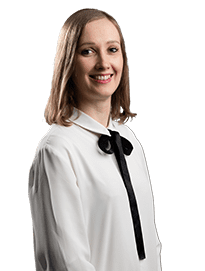 Kamila Dybaś
Senior Social Media Specialist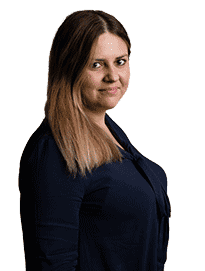 Paulina Pytel
Senior Social Media Specialist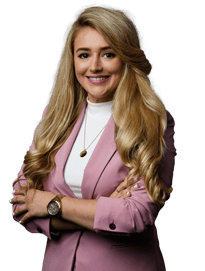 Karina Węgrzyn
Social Media Specialist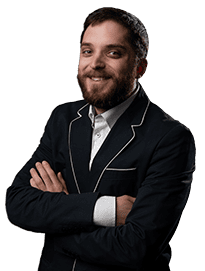 Jan Sławiński
Social Media Executive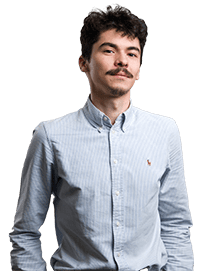 Jakub Gac
Graphic Designer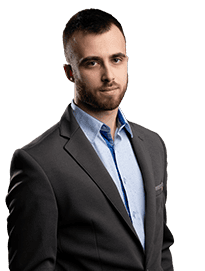 Damian Zając
Senior SEO Specialist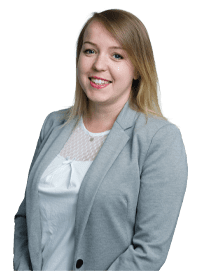 Monika Śmigla
Senior SEO Specialist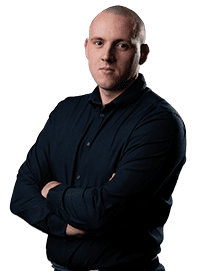 Michał Broś
SEO Specialist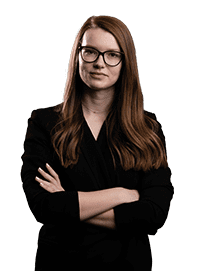 Gabriela Róg
SEO Specialist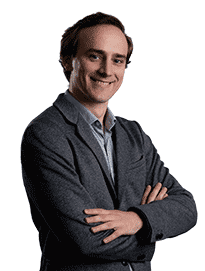 Szymon Parzych
SEO Specialist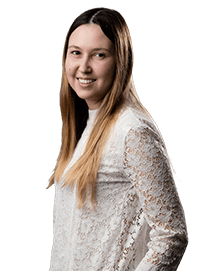 Justyna Dzielińska
SEO Specialist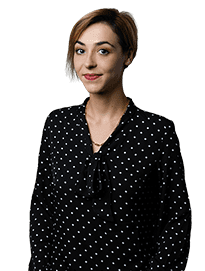 Katarzyna Marczak
SEO Executive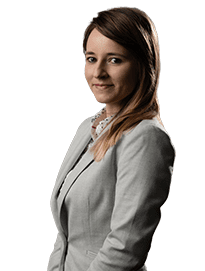 Aleksandra Połetek
Content Marketing Specialist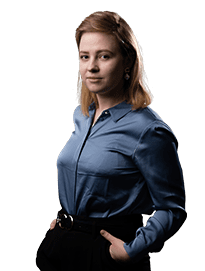 Magdalena Mróz
Content Marketing Specialist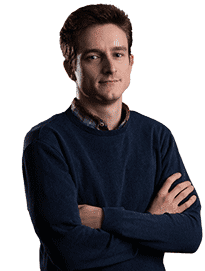 Krzysztof Winiarski
Content Marketing Specialist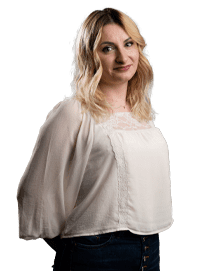 Weronika Bazarnik
Content Marketing Specialist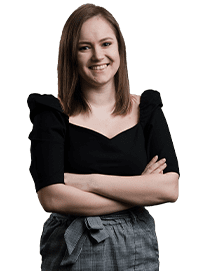 Agata Jurkowska
Administration Specialist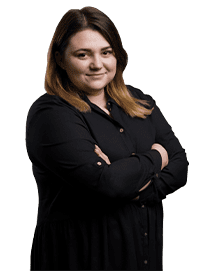 Katarzyna Pomarańska
Finance Specialist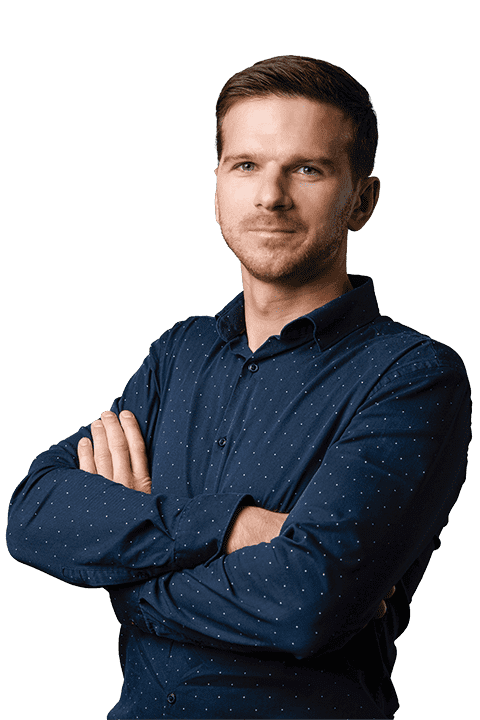 Grzegorz Maliszewski
Head of Business Development
Contact us!
Please leave your contact information with us. We will contact you soon.